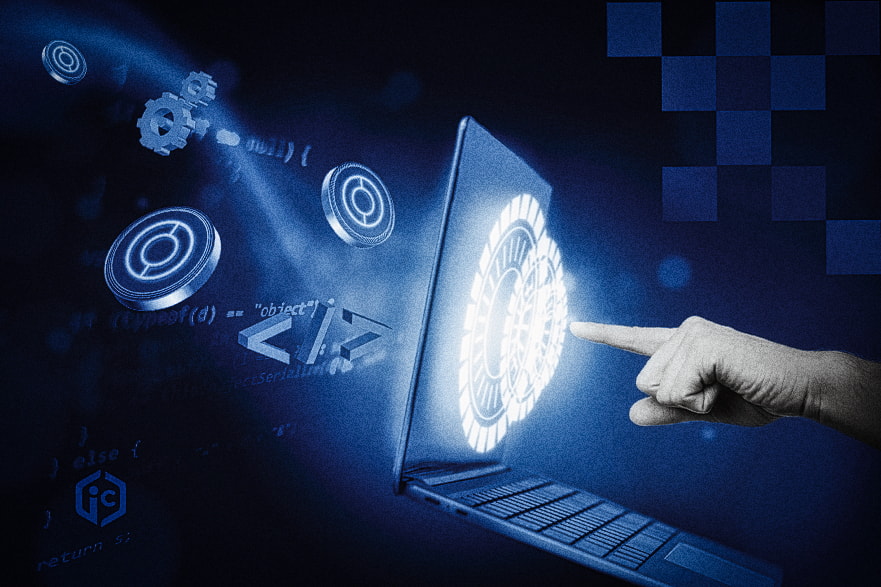 Blockchain developers are constantly looking for solutions that meet the needs of their projects. The Cudos network has unique characteristics that allow the deployment of long-term projects with extensive benefits. In this article we tell you the most important axes of this technology to take into account.
Distributed cloud computing
One of the central axes of Cudos is distributed computing in the cloud. Through blockchain technology, a decentralized development environment with unique security support can be generated. The cloud is one of the booming topics for projects, given the solutions it provides in terms of distributed computing capacity and storage.
Distributed cloud computing through the Cudos blockchain offers numerous advantages over the centralized options provided by large tech companies. Firstly, the decentralization inherent in the use of blockchain makes it possible to eliminate intermediaries or single points of failure, which increases the resistance and security of the system. By decentralizing the infrastructure, greater transparency is encouraged, as any network participant can verify and audit transactions.
In addition, distributed cloud computing using blockchain offers greater flexibility. By leveraging the computing power of multiple nodes in the network, the workload can be distributed efficiently and adapt to demand in real time. This allows organizations to use resources more effectively, reducing costs and improving performance.
Scalable blockchain network
Cudos is a new generation blockchain network that allows scalability thanks to its protocol. In this way, projects can adapt the requirements according to their needs. This is how this network can be used by both large and small companies, since it allows them to regulate the flow of work with respect to existing demand. On the other hand, this also translates into adaptable operating costs over time.
Cudos, by being able to handle a larger number of transactions and process them efficiently, allows for growth without any hassles or restrictions. This is especially relevant in large projects that require high performance and the ability to handle significant workloads.
In addition, scalability can facilitate mass adoption and the participation of a large number of users. By removing performance constraints such as bottlenecks, an environment conducive to community expansion is created as well as seamless interaction among participants. This can lead to a more vibrant and diverse ecosystem, where projects can achieve greater reach or greater traction in the market.
Speed, security and low costs
Cudos has great speed within its network to confirm transactions, which is why it is an ideal option for projects that require fluidity in operations. This not only benefits internal project efficiencies, but can also boost customer satisfaction and strengthen their competitive position in an increasingly dynamic business environment.
In turn, another important factor of the network is the security of its general infrastructure. Blockchain security is of vital importance for Web3-based projects. As an immutable and tamper-resistant technology, blockchain provides an extra layer of security to protect online transactions. By implementing cryptographic mechanisms and distributed consensus, the integrity of the data is guaranteed, avoiding the possibility of falsifications or unauthorized alterations.
On the other hand, Cudos not only has speed and security, but also the network operating costs are very low. This feature offers significant benefits to projects, as it allows them to provide services at more affordable prices to end users. In addition, reduced operating costs allow projects to invest more in innovation and development of new functionalities, increasing their ability to generate value.
Conclusion
Distributed cloud computing using the Cudos blockchain provides a more robust, secure, and flexible alternative to the centralized options of large tech companies. The scalability present in the network offers projects the ability to grow without restrictions and handle significant workloads. In turn, Cudos is a blockchain network that has speed, security and low operating costs.
For more information, visit the official Cudos website and social media:
Website – Twitter – Telegram – YouTube – Discord – Medium – Podcast
---
This article was originally written by Interchainment, published at https://www.interchainment.com and translated by Interchainment.
Original Article: Los desarrolladores deberían considerar construir en Cudos: estas son las razones
Aviso de responsabilidad:
Este artículo no contiene consejos financieros, ni recomendaciones de inversión de ningún tipo. La información brindada se ofrece sólo con fines educativos y didácticos en cuanto a tecnología Web3 y análisis sobre sus casos de uso.
Las inversiones con criptomonedas, NFTs, tokens u otros activos digitales conllevan riesgos y no se encuentran regulados, por lo que los lectores deben realizar su propia investigación antes de tomar cualquier tipo de decisión bajo su entera responsabilidad, así como adaptarse y observar las diferentes regulaciones legales según su país de residencia.