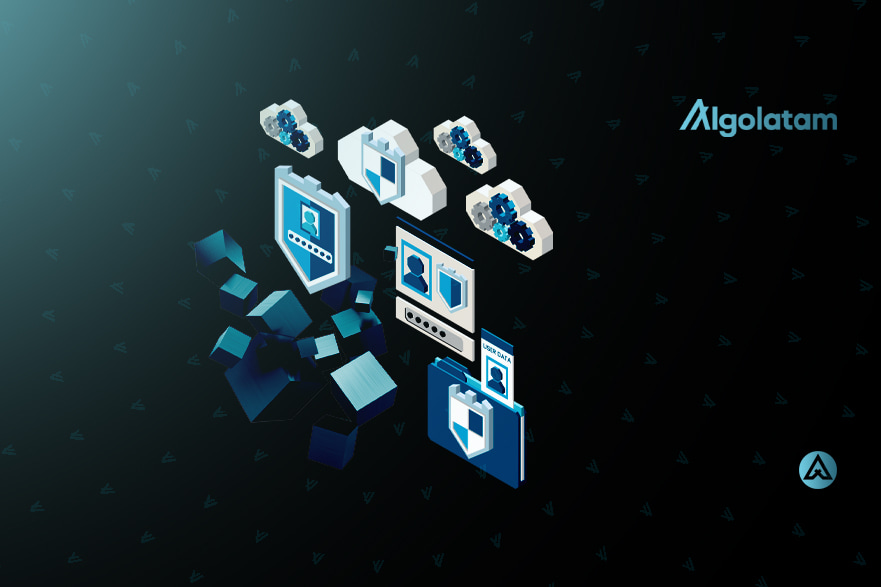 We are starting a new year, and it is a good time to analyze the blockchain trends that will set the course in 2023. One of the most promising blockchain solutions is digital sovereign identity. In this article we will repair the features present in Algorand for this type of projects, and we will make a comparison between some companies that are generating developments in this regard.
Solutions through digital innovations
One of the current issues in the world, and which is in the process of being solved thanks to blockchain developments, is that of digital identity. We all need to authenticate through different methods to access online platforms, as well as to carry out procedures. Technology has made it possible to establish the bases for this type of development, and security support is obtained thanks to blockchain.
The blockchain technology present in Algorand is vital for the development of solutions regarding digital identity, since its characteristics allow efficient use. Thanks to these new possibilities, we could think of a unique digital identity for each user, which can be used to perform authentication in multiple areas, giving way to the «sovereign digital identity».
Thus, the benefits of Algorand can be used for the development of applications that provide real solutions to people. Thanks to this type of advance, users will be able to have a single digital identity online, which will serve to authenticate us easily before multiple platforms and services, with the security support provided by blockchain.
Projects that provide solutions in the digital identity field within Algorand
Within Algorand, several projects are already under development that promise to provide solutions in the digital identity area. For example, Algorand and the Linux Foundation are developing «DizmeID», a project that develops and enables a network of sovereign identity credentials, which will give holders the possibility of having control of their digital identity, and also including integration with blockchain technology.
On the other hand, there are other projects that use the underlying Algorand technology to provide solutions in that field, such as BlockchainIDme, an identity verification tool that is aimed at blockchain users. It was created specifically to help people in Algorand comply with Know Your Customer (KYC) and Anti-Money Laundering (AML) regulations. In this way, users can perform these types of procedures more easily, thanks to this tool.
AID: This project provides a new digital identity protocol within the Algorand ecosystem, which was implemented through its wallet.
These are some of the projects that are taking advantage of Algorand technology for the development of solutions in the digital identity field. Undoubtedly the future will bring us great news in this regard.
Advantages of blockchain technology for digital identity
Blockchain technology offers several advantages in terms of digital identity. First of all, it provides greater security by storing information in encrypted blocks and distributed in a decentralized network. This means that there is no single point of failure and it is very difficult for hackers to access the data.
Second, blockchain technology allows for control of the privacy of personal information, as users have the ability to choose what data they share and with whom. This is especially important in a world that is increasingly concerned about privacy online.
On the other hand, blockchain technology can also help solve identity verification and authentication problems. Identity data can be reliably stored and verified thanks to decentralization, making the authentication process easier as well as reducing costs. This is especially useful for applications such as identity verification for access to digital platforms, online voting, and background checks.
Conclusion
Blockchain-backed digital identity solutions are one of the trends that are developing for the year 2023. Algorand's underlying technology is capable of becoming the necessary platform for the deployment of applications that explore this field. The advantages are given thanks to the features of its protocol, which provides speed, security and low operating costs.
Aviso de responsabilidad:
Este artículo no contiene consejos financieros, ni recomendaciones de inversión de ningún tipo. La información brindada se ofrece sólo con fines educativos y didácticos en cuanto a tecnología Web3 y análisis sobre sus casos de uso.
Las inversiones con criptomonedas, NFTs, tokens u otros activos digitales conllevan riesgos y no se encuentran regulados, por lo que los lectores deben realizar su propia investigación antes de tomar cualquier tipo de decisión bajo su entera responsabilidad, así como adaptarse y observar las diferentes regulaciones legales según su país de residencia.