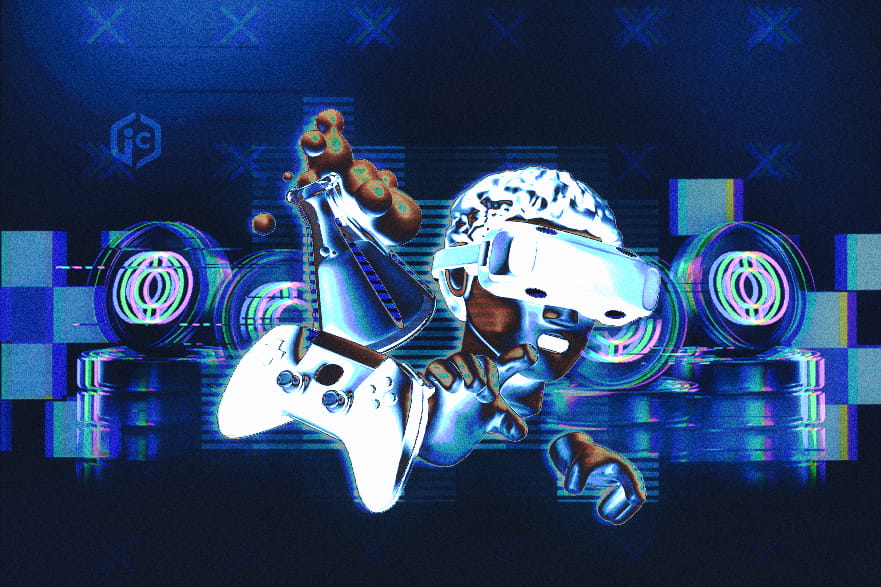 The Cudos blockchain network has extensive features to transform the technological infrastructure used in multiple industries. In this article we will review potential uses that could revolutionize various fields in the near future.
Application in the scientific research field
Cudos has characteristics that make it an ideal blockchain network to be applied in the field of scientific research. One of the main applications of this technology could lie in the creation of a decentralized platform that allows collaboration between scientists from all over the world. Research data could be shared and stored securely on the blockchain, allowing researchers to access it in real time and work on joint projects.
Validation and verification of research results is fundamental in science, and Cudos can provide a tool to ensure integrity as well as transparency in this process. Cudos can also help address the problem of reproducing scientific experiments by ensuring that the original data is accessible and cannot be tampered with.
In turn, another of the major problems that scientists face when carrying out experiments is that of technical capabilities. Cudos offers, through its distributed computing services in the cloud, the possibility of obtaining appropriate technical requirements for each case. This is how this problem could be solved through the use of a unique platform of its kind.
Benefits of the Cudos blockchain network for the development of decentralized metaverses
The development of the so-called metaverses is generating new virtual spaces for users to interact. The biggest problem developers face is getting decentralized frameworks. The Cudos blockchain network offers users an ideal environment to generate this type of project with full transparency, thanks to its decentralized blockchain infrastructure.
Furthermore, the Cudos blockchain technology could provide tools that facilitate decentralized governance for the metaverse user community. The use of smart contracts can allow collective decision-making and the implementation of rules for the management of metaverse digital assets. This can help prevent abuse and ensure greater equity in the distribution of metaverse digital resources.
On the other hand, using a blockchain network like Cudos can enable the creation of a sustainable and fair digital economy in the metaverse. Operations performed in the metaverse can be supported by this technology thanks to its benefits. Likewise, transparency in transactions and the management of digital resources can guarantee that the value generated in the metaverse is distributed equitably among users, preventing it from being concentrated in a few privileged actors.
Advantages offered by Cudos for the streaming and gaming industries
The integration of a blockchain network like Cudos that uses computing capacity in the cloud, could mean a revolution in the streaming and gaming industries. One of the most significant advantages is the ability of the network to create more decentralized and secure video streaming platforms, thanks to the possibility of guaranteeing the authenticity of the content, as well as potentially preventing digital piracy. This would not only improve the user experience, but would also generate greater trust in the platforms.
On the other hand, Cudos could help guarantee computing capacity at all times, with the benefits that this entails for the industry. The network is capable of providing computing resources in a secure manner to the extent that they are needed. This is how streaming platforms could more efficiently and economically manage capacities according to demand.
Cudos distributed cloud computing also has great potential to be harnessed by the gaming industry. First, it can help improve the user experience by enabling the creation of more complex and detailed virtual worlds. Distributed storage and processing power in the cloud enables game developers to create more ambitious games, without compromising performance or quality.
On the other hand, Cudos distributed cloud computing can also help reduce game development costs by providing computational resources at scale. By using this technology, developers can save on hardware costs and software licenses, taking advantage of available computing resources as needed. In this way, the gaming industry can be more accessible and profitable for independent developers or small businesses, which in turn can encourage innovation as well as diversity in the video games available on the market.
Conclusion
Cudos technology has the potential to revolutionize a large number of industries in the near future. Thanks to its technical capabilities and the possibility of reducing operating costs, this blockchain network offers developers new possibilities for their projects. From fields like scientific research to entertainment industries, they could greatly benefit from using Cudos infrastructure.
---
This article was originally written by Interchainment, published at https://www.interchainment.com and translated by Interchainment.
Original Article: Cudos blockchain podría revolucionar múltiples industrias
Aviso de responsabilidad:
Este artículo no contiene consejos financieros, ni recomendaciones de inversión de ningún tipo. La información brindada se ofrece sólo con fines educativos y didácticos en cuanto a tecnología Web3 y análisis sobre sus casos de uso.
Las inversiones con criptomonedas, NFTs, tokens u otros activos digitales conllevan riesgos y no se encuentran regulados, por lo que los lectores deben realizar su propia investigación antes de tomar cualquier tipo de decisión bajo su entera responsabilidad, así como adaptarse y observar las diferentes regulaciones legales según su país de residencia.